World Environment Day Programs
Talks

Aquatic plant specialist Chrissy Jacobsen has tips to help you plan your rain garden.
In a properly designed rain garden, water usually drains in less than a day. Mosquitos need 7 to 12 days of standing water for their eggs to hatch. In fact, rain gardens may attract a variety of beneficial insects like dragonflies, which actually will reduce the mosquito population! Stop by on June 4 to find out more.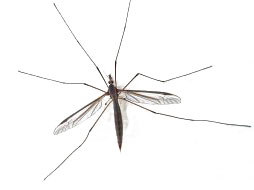 How to Create a Rain Garden
Chrissy Jacobsen, aquatic plant specialist
Plant Science Center, Rainwater Glen
11 a.m. to 4 p.m.

Do you have a downspout draining from your roof, together with a lawn or garden area that slopes away from your house? If so, then you've got a great place to create a rain garden!
Chrissy Jacobsen, the Garden's aquatic plant specialist, will explain how easy it is to create a beautiful garden that not only enhances your landscape, but helps improve water quality in our lakes and streams—and even helps reduce flooding! A 10' x 10' area can be transformed into a lush eco-garden for just a few dollars per square foot.
Explore the Garden's own Woman's Board of the Chicago Horticultural Society Rainwater Glen, a landscape feature that traps water from rooftops, driveways, and other hard surfaces long enough so it can percolate into the ground, filtering out pollutants and improving water quality as it replenishes groundwater levels. The key to a successful rain garden is using native perennial plants with very deep root systems, such as prairie cordgrass, spotted Joe Pye weed, great blue lobelia, and a variety of sedges, all of which tolerate rainfall fluctuations.
This program is available to Garden members and visitors as part of World Environment Day programming. Standard Garden parking fees apply; Garden Members receive free parking.