World Environment Day Programs
Scientist Talks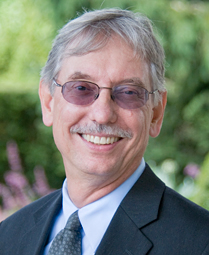 Learn more about mushrooms! Sign up for Dr. Greg Mueller's An Introduction to Mushrooms, held this fall — August 22 & 29,, from 6:30 – 8:30 p.m.

Come back with kids in fall and identify mushrooms during a crisp forest walk! Wild Mushrooms: A Fall Foray in the Forest is open to adult and child registration.

"Mushrooms: The Good, the Bad, and the Beautiful"
Gregory Mueller, Ph.D., vice president, Science and Academic Programs
Plant Science Center Seminar Room
1 p.m.

The Chicago area is host to more than 1,000 species of mushrooms and mushroom-like fungi—beneficial, symbiotic organisms, critical to the survival of our forests and grasslands. Some are edible, while others are toxic to humans. Yet, like native plants and animals, fungi are threatened by land use changes and pollution.
Chicago Botanic Garden mycologist Greg Mueller explains why fungi conservation is so important. First, fungi are nature's most effective recyclers and decomposers. Without them, we would be buried miles deep in dead leaves and logs. Moreover, fungi are plant pathogens. Why would that role be beneficial? In large forests that extend miles and miles, older trees must die to make way for new trees—it is a natural part of the lifecycle. This regeneration is facilitated by forest fungi. Lastly, many mushrooms and similar fungi form beneficial symbioses with trees such as pines and oaks. With huge underground networks (the above-ground portion we see is just the tip of the iceberg), fungi carry water, vitamins, and nutrients like phosphorous and nitrogen to the tree. In return, the tree provides sugars to the fungi. Neither can survive without the other.
In addition to explaining the importance of fungi, Dr. Mueller will provide examples of species endemic to the Upper Midwest and demystify why truffles and chantrelles can be so expensive.

This program is available to Garden members and visitors as part of World Environment Day programming. Standard Garden parking fees apply;
Garden Members receive free parking.