World Environment Day Programs
Horticulturist Tours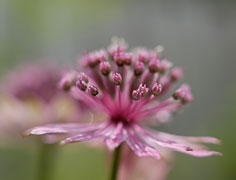 Miss the tour? Register for The New Trellis Bridge and Beyond, Thursday, June 9, from 1 to 2:30 p.m., and tour the Trellis Bridge, Lavin Plant Evalutaion Garden, and Green Roof Garden with Emily Shelton.

Come back to the Lavin Plant Evaluation Garden and learn to evaluate and choose perennials for your own landscape with Perennials: Care and Selection, a full-day intensive workshop on Friday, July 29, from 9:30 a.m. – 3 p.m.

Bernice E. Lavin Evaluation Garden
Richard Hawke, manager, Plant Evaluation
11 a.m. and 2 p.m.

The Lavin Plant Evaluation Garden is a 2.5-acre site with uniform growing conditions, which include full sun and exposure to wind in all directions. Richard Hawke, manager of Plant Evaluation, will give a tour of the newly redesigned Lavin Plant Evaluation Garden and talk about its creation and the considerations that went into the design.
Field observation, years of experience, and a passion for plants all blend together in the Chicago Botanic Garden's Plant Evaluation Program. For 28 years, this program has been dedicated to the scientific study of perennials, annuals, vines, shrubs, and trees.
Find out more about plants evaluated in the Garden's trials. Plant Evaluation Notes are available for download in PDF format. Subscribe to our podcast to receive PDF updates as they become available.

SUBSCRIBE TO THE PLANT EVALUATION NOTES PODCAST ON iTUNES.

This program is available to Garden members and visitors as part of World Environment Day programming.
Standard Garden parking fees apply; Garden Members receive free parking.