World Environment Day
Eco-tips from Eliza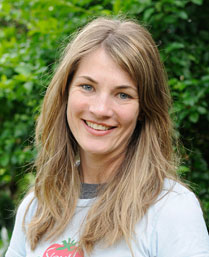 Eliza Fournier manages school and community gardening programs at the Garden, including the Green Youth Farm program.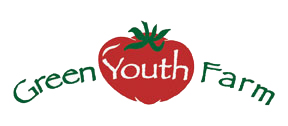 Read more about the Green Youth Farm.


Seven Great Edibles For Containers
Consider mixing edibles with traditional flowers/foliage for an interesting and tasty container. A good formula for containers is thrillers (upright, more dramatic plants usually placed toward the middle or back of a container), fillers (bushier, wider plants usually placed around the middle ring of the planter), and spillers (plants that will trail over the edge of the pot).
Swiss chard (thriller or filler)—This plant can withstand cold spring/fall weather as well as hot dry summers. It is ornamental, disease/pest resistant, and very nutritious.


Sage (filler)—A great herb for full sun containers, sage comes in many varieties including variegated, purple, and silvery green.


Nasturtium (spiller)—An edible flower with round foliage and orange flowers, all parts of the plant have a spicy flavor and are great as additions to summer salads.


Hot peppers (filler)—Hot peppers need less space and water than their sweet cousins, the bell peppers. Their fruit is also more ornamental and you need fewer of them to add kick to a great recipe!


Kale (thriller or filler)—Kale can be lanceolate or curly, green or purple, and is a supe-hardy and tasty addition to any planter.


Thyme (spiller)—Thyme is a fantastic herb with dainty foliage that is aromatic and great for any number of dishes. There is wooly thyme, lemon thyme, and variegated thyme to suit the color scheme of your container.


Lettuce (filler)—There are so many great varieties of lettuce, allowing you to make incredibly interesting and beautiful patterns using lettuce alone or mixed in with other annuals.
| | | | |
| --- | --- | --- | --- |
| Swiss chard | Sage (Salvia) | Nasturtium | Hot peppers |
| Kale | Thyme | Lettuce | |

Seven Great Ways to Go Green In Your Garden
Going green in your garden isn't as tough a commitment as you might think. In fact, you won't just be saving the planet, you'll be saving yourself time and money. Read on for tips on how easy it can be.
Rethink your watering plan. Watering deeply and less frequently is better, encouraging deeper, stronger roots and more drought-tolerant plants.


Repurpose packing materials by filling the bottoms of large pots with leftover styrofoam and packing peanuts. You'll reduce the amount of potting soil needed, and make your pots lighter and easier to move around.


Replace chemical herbicides with a natural mix. Boil 1 gallon of white vinegar with 1 cup of table salt, then cool. Add 2 or 3 drops of liquid dish detergent and pour into a sprayer.


Reuse! Instead of buying cheap tools every year, consider investing in quality tools and maintaining them properly. Your tool-sharpening kit should include WD-40, a rasp, coarse sandpaper, and a clamp.


Reduce lawn mowing. Instead of mowing on a schedule, mow when your grass is more than 2 inches tall. Taller grass shades out many weeds and prevents germination.


Reinvent your garden to include native plants and organic vegetables. Native plants attract pollinators to make your veggies more productive. Natives are also low-maintenance.


Recycle garden pots at garden centers or at the Chicago Botanic Garden's World Environment Day on June 4, 2011.