Saturday, June 6, 2015
There are activities for all ages taking place at World Environment Day!
From a keynote presentation to ongoing demonstrations and displays, enjoy a day of tips, tricks, and educational displays and activities throughout the Garden.
Continuous shuttle service is provided throughout the day from the Visitor Center to the Daniel F. and Ada L. Rice Plant Conservation Science Center. Programs marked with a

will be especially enjoyable for our younger visitors (kids 10 years and under).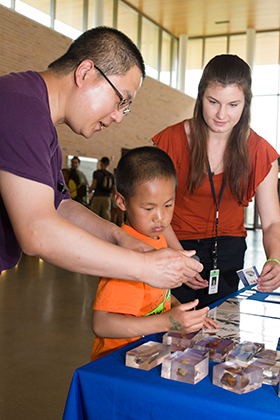 10 a.m. to 4 p.m.
Parking Lot 4
Electronics Recycling, Plastic Plant Container Recycling & Vase Drive (More info)
11 a.m. to 4 p.m.
Plant Science Center

Plant Giveaway
Grainger Gallery
Learn about monarchs; take home a butterfly weed seedling (Asclepias tuberosa)
Ask the Horticulturist: Green Roofs with Jacob Burns
Green Roof Garden
"How to Create a Rain Garden" with Peter Nagle
Rainwater Glen
Meet the Scientists
Display Tables
Plants of Concern with Anna Braum
"Breadfruit, Anyone? Unusual Foods and Why They are Important" with Nyree Zerega
"Nocturnal Pollination" with Rick Overson and Dan Bruzzese
"Monarchs!" with Jessa Finch and Claire Ellwanger
Seeds of Success with Andrea Kramer and students
"Urban Ecology Up On The Roof" with Kelly Ksiazek
"Prairie Enhancement and Management" with Jim Jabcon
Lab Demonstrations
Plant Science Center Laboratories
Community Displays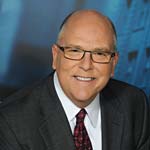 1 p.m. Lecture
Climate and Weather Update
Special Guest in the Gallery: Tom Skilling
Meet WGN-TV chief meteorologist and Garden board member Tom Skilling as he talks about weather and climate change, and what the Garden is doing to mitigate these risks. (Free; pre-registration not required.)
11 a.m. to 4 p.m.
Esplanade

Farmers' Market Stand

Family Drop-in Activities
Plant Parts
Stick Sculptures
Horticulture Demonstrations
Attracting Pollinators to Your Garden with Nancy Clifton
Ecofriendly Lawn Care with Tom Tiddens
Water-wise Gardening Tips with Chris Beiser
Ecofriendly Rose Care with Tom Soulsby
Best Planting and Mulching Techniques with Dave Cantwell and Manuel Sanchez
Ecofriendly Pest Management with Tom Fritz
Native Plants for Home Landscapes with Tom Weaver
Special Performances: Esplanade

The Dreamtree Shakers
11:30 a.m. at the Make It Better entertainment stage

Layla Frankel
1:30 and 2:30 p.m. at the Make It Better entertainment stage
11 a.m. to 4 p.m.
Regenstein Fruit & Vegetable Garden

Plant Giveaway
'Principe Borghese' heirloom tomato seedling

Pollinator 411
"What's the Current Buzz with Bees?" with beekeeper Ann Stevens
Horticulture Demonstrations
Organic Vegetable Gardening with Lisa Hilgenberg
Flower and Pollinators: a Mutual Attraction with Yulisa Silva
Vermicomposting with Darius Jones
Composting for the Home Gardener with Brittany Calendo
Beneficial Insects with Sam Vergara
Raised Bed Gardening with Lily Baker
Floral Bouquets with Edibles with Fernando Orozco
Native Mason Bees with Thad Smith, Westside Bee Boyz
Backyard Chickens with Jennifer Murtoff, Home to Roost, LLC

Family Drop-in Activities
Rainbow Garden Search
Marvelous Mud
Aquatic Birds (in the Native Plant Garden)
11 a.m. to 4 p.m.
Regenstein Center
Lenhardt Library Display
Sustainable Gardening and Agriculture
Current Exhibitions
Keep Growing: The Chicago Horticultural Society's 125th Anniversary
Joutras Gallery