About the Program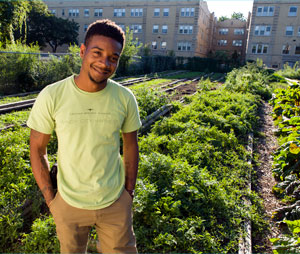 Windy City Harvest Corps is an educational and transitional jobs program for the formerly incarcerated, justice-involved youth, and others who have significant barriers to employment. The Corps program provides training in environmental literacy and work skills through the Roots of Success program, support service coordination (e.g., for housing or food stamps) and closely supervised work assignments at Windy City Harvest work sites.
From 2009 through 2013, Windy City Harvest worked with more than 500 alternatively sentenced young men at the Sheriff of Cook County's Vocational Rehabilitation Impact Center (VRIC) facility in Chicago. An incarceration-phase gardening, aquaponics, and composting program gave participants exposure to basic growing and organic method practices, and 60 to 90 individuals were hired each year for 13-week Transitional Jobs (TJ) crews assigned to Windy City Harvest production sites. Transitional Jobs funding is provided by the Chicago Department of Family and Support Services (DFSS), and previously, the Illinois Department of Commerce and Economic Opportunity (DCEO). Many of these individuals were able to transition to full-time employment with Windy City Harvest work partners and other employers following their TJ experience. Over the years, 12 of these young men continued on through the nine-month Apprenticeship program and found full-time jobs when they graduated—including with the Chicago Botanic Garden's Windy City Harvest program!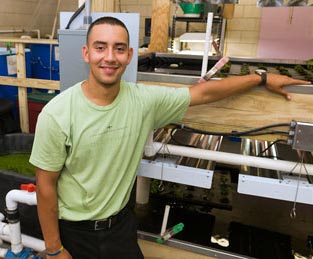 Starting in January 2014, the Sheriff discontinued the VRIC collaboration, and the Garden is now working with youth ages 17 to 21 served by the Illinois Department of Juvenile Justice (IDJJ) through their Illinois Youth Centers (IYC) school program. IYC graduates are now working in Transitional Jobs crews at Windy City Harvest sites in Chicago and Lake County. Garden employees are working with IDJJ professionals to develop in-school education and training opportunities for these youth, specifically at the IYC site located at Lake Street and Western Avenue in Chicago.