Adult Education Classes
Trees as a Legacy in Design and Development
Presented by Bartlett Tree Experts and the Chicago Botanic Garden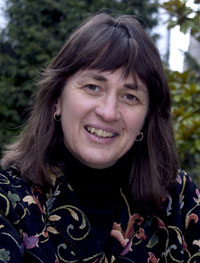 Find out more about Kathleen Wolf's work at www.naturewithin.info.
Kathleen Wolf, Ph.D.
Research Social Scientist, College of the Environment, University of Washington, Seattle
Since receiving her Ph.D. from the University of Michigan, Kathleen Wolf has done research to better understand the human dimensions of urban forestry and urban ecosystems, and has presented her research throughout the United States, in Canada, Europe, Australia and Japan.
Her studies are based on the principles of environmental psychology; her professional mission is to discover, understand, and communicate human behavior and benefits, as people experience nature in cities and towns. She is also interested in how scientific information can be integrated into local government policy and planning.
She has a joint appointment with the U.S. Forest Service Pacific Northwest Research Station to develop the Urban Natural Resources Stewardship program. Wolf has worked professionally as a landscape architect and an environmental planner.
⇐ Return to symposium information