Adult Education Classes
Trees as a Legacy in Design and Development
Presented by Bartlett Tree Experts and the Chicago Botanic Garden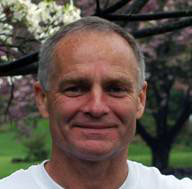 Find out more about Michael Raupp here, or check out his insect blog at www.bugoftheweek.com.
Michael Raupp, Ph.D.
Professor and Extension Specialist, University of Maryland at College Park
Michael Raupp's extension programs provide training on the theory and practice of integrated pest management (IPM) to arborists, landscape managers, master gardeners, and homeowners. He has more than 200 publications and has made more than 800 presentations on the ecology and management of insect and mite pests. He is a regular guest on Good Morning America, National Public Radio, and a variety of other media outlets.
He has received several awards, including the U.S. Secretary of Agriculture's Award for Environmental Protection. His most recent book, Managing Insects and Mites of Woody Plants: An IPM Approach, is an authoritative guide to integrated pest management and plant healthcare for arborists and landscape professionals. His children's book, 26 Things that Bug Me, uses pictures and rhymes to introduce youngsters to the wonders of insects and natural history.
⇐ Return to symposium information