Adult Education Classes
Sustainable Urban Greening—Macro to Micro
Presented by Bartlett Tree Experts and the Chicago Botanic Garden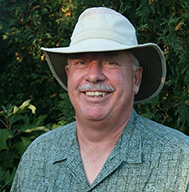 Find out more about Connor Shaw's work at www.possibilityplace.com.
Connor Shaw
Owner and Founder, Possibility Place Nursery, Monee, Illinois

Connor Shaw is owner and founder of Possibility Place Nursery, Monee, Illinois. Since 1978, Possibility Place has specialized in growing native trees, shrubs and herbaceous plants that are indigenous specifically to the Chicago area. Since the early 1980s, the nursery has used a root-bag method of production that remains uncommon in the industry.
With an undergraduate degree in forest hydrology, and a Master of Wildland Hydrology degree from Utah State University, Connor consulted on zone changes in the Chicagoland area for 10 years. He determined what effect proposed developments would have on water, soils and vegetation in the report area, and how those elements would affect the development.
Connor has taught at Joliet Junior College, The Morton Arboretum and the Chicago Botanic Garden. He regularly presents to garden clubs and professional associations, and lends support to municipal foresters wishing to change their practices.
⇐ Return to symposium information