Adult Education Classes
Trees as a Legacy in Design and Development
Presented by Bartlett Tree Experts and the Chicago Botanic Garden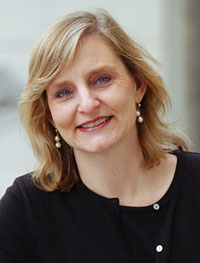 Find out more about Julia Bachrach and the Chicago Park District at www.chicagoparkdistrict.com.
Julia S. Bachrach
Historian and Preservationist, Chicago Park District, Chicago
Julia Bachrach received a master's degree in landscape architecture from the University of Wisconsin. Since then, she has written extensively on historic landscapes in Chicago. Her work includes several books, including The City in a Garden: A Photographic History of Chicago's Parks and Inspired by Nature: The Garfield Park Conservatory and Chicago's West Side, which she co-authored with Jo Ann Nathan. Her articles and essays have appeared in various journals and books, including the Oxford Companion to the Garden and Midwestern Landscape Architecture.
In 2008, Bachrach received a national Stewardship Excellence Award from the Cultural Landscape Foundation. Since 2010 she has served on the board of trustees for the Illinois Historic Preservation Agency.
⇐ Return to symposium information