Seed Banking Plant Species
The Dixon National Tallgrass Prairie Seed Bank at the Chicago Botanic Garden collects and banks the seeds of rare and threatened plant species in northeastern forests in cooperation with the U.S. Forest Service (USFS).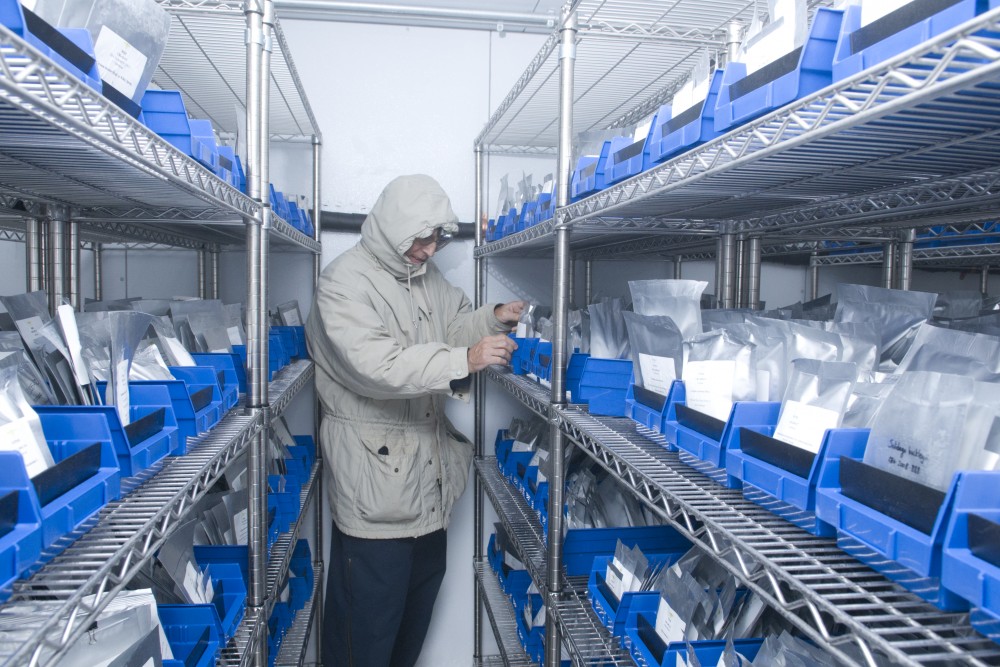 Putting endangered seeds into the Seed Bank's long-term freezer storage
Common associated species are also being collected to support future habitat management. Banked seeds will serve as a valuable resource for national forest managers and will provide a fundamental seed source for future reintroduction and restoration efforts. The project enables the U.S. Forest Service to maintain conservation targets by providing an avenue for the conservation of their Eastern Region sensitive species, supports targets towards the Endangered Species Act, and serves as foundation for adaptation to climate change.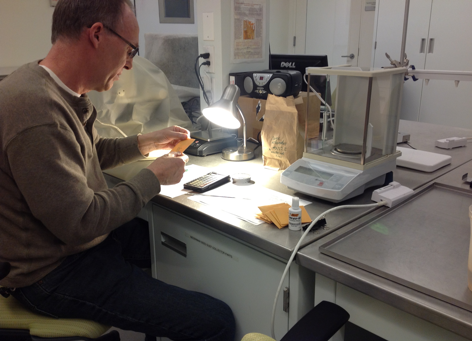 Ecologist Dave Sollenberger processes maternal-line collections for the United States Forest Service.
The Garden is assisting the USFS in developing a comprehensive seed collection and banking protocol. The agreement calls upon the cooperators to:
Identify those plant species within the Eastern Region that should be collected and stored
Develop a prioritized plan to have these species collected and stored
Collect, clean, and process seed for long-term storage
Store seeds long-term as part of a curated collection at the Garden
Despite the deep drought experienced in 2012, 29 seed collections of rare plants were made at Midewin National Tallgrass Prairie and Allegheny National Forest. An additional 12 collections of common associated species were also obtained. Frequently found in small populations, the seeds of rare plant species are collected and curated along the maternal line. Collections of the associated species are pooled across maternal lines and are curated as bulk collections. This year, collections will commence on the Mark Twain National Forest and possibly several others including the Hiawatha, Chequamegon Nicolet, Shawnee, and Hoosier National Forests.