Project BudBurst: Get Involved
The Chicago Botanic Garden invites volunteers to participate in Project BudBurst, a nationwide initiative to help scientists understand the effects of climate change on plants by recording the timing of leafing and flowering of a variety of species. The project started as a three-month pilot program in 2007. In the five years since, nearly 15,000 observations have been amassed from students, gardeners, and others citizen scientists in all 50 states. Project BudBurst is co-managed by the National Ecological Observatory Network, Inc. (NEON) and the Garden.
"Warmer winters, climate lead
to early blooms"

Dr. Kayri Havens Young of Chicago Botanic Garden and Project Budburst has been analyzing 5 years worth of data collected from citizen scientists around the country.
And the early indications suggest earlier bloom times for a variety of plants in the Chicago area. In fact, average first flower observations for forsythia are running 24 days earlier than a landmark analysis of data collected since 1950.

Listen to interview (mp3) or Read the transcript


"Project Budburst" For NPR's Living
On Earth News program

Dr. Kayri Havens Young of Chicago Botanic Garden and Project Budburst talks briefly about the importance of Project BudBurst and tracking climate change.

Listen to interview (mp3) or Read the transcript


Citizen scientists work at the frontline
of climate change research

Dr. Kayri Havens Young of Chicago Botanic Garden and Project Budburst talks with John Hockenberry and Adaora Udoji of The Takeaway about "global weirding" and "citizen scientist" network Project BudBurst, which uses everyday observers to collect climate change data related to the leafing and flowering of flora across the United States.

What is Project BudBurst?
"Project BudBurst is a fantastic way for people of all ages to reconnect with the natural world. Getting outside and observing plants is not only fun but can provide valuable data for scientists studying how plants will respond to climate change" —Dr. Kayri Havens Young.
How can volunteers help?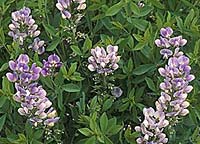 "Plants provide a wonderful context for learning about the environment,"says Project BudBurst Director Sandra Henderson of NEON. "By observing plants, our volunteers are providing information about our climate that would otherwise not be available."
Each participant in Project BudBurst selects one or more plants to observe. Participants begin checking their plants at least a week prior to the average date of budburst — the point when the buds have opened and leaves are visible. After budburst, participants continue to observe the tree or flower for later events, such as seed dispersal. When participants submit their records online, they can view maps of these phenophases, or plant life-cycle stages like first flower or first fruit, across the United States.
"When these data are collected for many years in a row, they reveal hints about how variations in the weather affect plants and animals in our environment," says Carol Brewer, University of Montana biology professor. "When we have data for many years, we can look for signals of climate change in the timing of leafing and flowering."
What is phenology?
The science of phenology, or tracking cyclic behavior among plants and animals, has a distinguished history. For centuries farmers, naturalists, and scientists have kept careful records of the phenology patterns of plants and animals. Farmers have long used their phenology knowledge to predict the best time for planting and harvesting crops and when to start expecting problems with insect pests.
What's New?
When Dr. Havens Young analyzed observations from the last five years, she found some interesting trends. In Chicago, many species are blooming earlier than they have in the past several decades. Havens compared first bloom dates recorded by Project BudBurst participants since 2007 to observations made by preeminent local botanists Swink and Wilhelm between 1955 and 1994 and published in Plants of the Chicago Region. In eight of the 15 species studied, she found that an earlier first bloom was recorded in the last five years than was in the previous 50 years.

Earliest First Flower Observations
Swink & Wilhelm
(1955-1994)
Project BudBurst
(2007- present)
Days Advanced
Forsythia (Forsythia x intermedia)
April 25
April 1
-24
Spiderwort (Tradescantia ohiensis)
May 14
May 3
-11
Dogtooth violet (Erythronium americanum)
April 6
April 1
-5
Red maple (Acer rubrum)
March 20
March 6
-14
May apple (Podophyllum peltatum)
May 1
April 26
-5
Lilac (Syringa vulgaris)
May 3
April 16
-17
Black locust (Robinia pseudoacacia)
May 9
April 20
-19
Bradford pear (Pyrus calleryana)
April 15
April 13
-2
Havens Young and Henderson advised, however, that they could not draw any results about global warming from just five years of data. Scientists will have to analyze observations for many more years in order to distinguish the effects of long-term climate trends from year-to-year variations in weather.