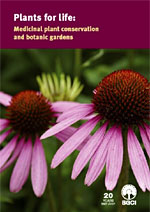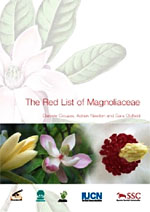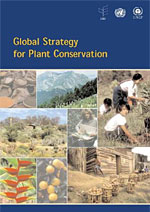 Joining forces with the Garden

The Chicago Botanic Garden joined Botanic Gardens Conservation International (BGCI), a global plant conservation organization headquartered in London, in 1995. Since then, the Garden has worked individually and collectively through BGCI's global plant conservation network of 600 botanic gardens in 120 countries to create a world in which plant diversity is valued, secure, and supporting all life. In 2007, recognizing the Garden's leading role in plant conservation, BGCI moved its U.S. headquarters to the Chicago Botanic Garden, connecting the Garden's expertise with BGCI's global reach.
BGCI has worked on a global scale since 1987 to make the collective actions of botanic gardens more powerful than their sum. This includes creating tools and sharing best practices to help botanic gardens around the world foster an appreciation for the beauty and diversity of plants to their over 200 million visitors every year. BGCI also works to help botanic gardens conserve threatened plants in the wild while researching and conserving them on their grounds as a global insurance policy against extinction.
BGCI's work raises the profile of botanic gardens in global plant conservation policy and decision making, and was instrumental in the development of the Global Strategy for Plant Conservation (supported by a consortium of international organizations and over 180 governments). Working towards the targets laid out in this strategy, BGCI has produced numerous influential reports, ranging from education for sustainable development to medicinal plant conservation in botanic gardens. Most recently BGCI published Plants and Climate Change, co-authored by Dr. Kay Havens, director of the Garden's division of plant science and conservation. Read more about this and other work at BGCI's U.S. headquarters at the Chicago Botanic Garden.