Plant Science — Conservation
Checklist: Invasive Plants in the Chicago Region
Pueraria montana
(Kudzu vine)
Kudzu, the plant known as having a stranglehold on the South, was discovered near Evanston, Illinois, in November 2004. The location, a lot owned by the Chicago Transit Authority, is the farthest north the invasive plant has been identified in the state.
After a train passenger spotted the plant and reported it to state authorities, the Chicago Botanic Garden's conservation scientists collected seed pods to determine if the plants made viable seed. If so, further spread in northern Illinois is likely. Meanwhile, the kudzu is being eradicated.
The kudzu sighting is a "research opportunity," according Director of Conservation Science Dr. Kayri Havens. "It increases awareness of the issue of invasive plants. Hopefully we can use that as a teaching tool to reach people about some of the more damaging plants in the region, such as buckthorn and purple loosestrife."

Kudzu (Pueraria montana) is a fast-growing vine that has overrun approximately 7 million acres from Florida to Texas. This semi-woody, climbing perennial vine is a member of the pea family. The deciduous leaves, which occur alternately, are compound, with three leaflets approximately 4 inches wide. A native of China and Japan, it was introduced to the United States in 1876 and was used as a planting on eroded lands in the South.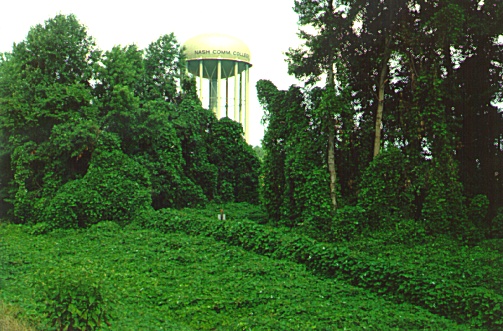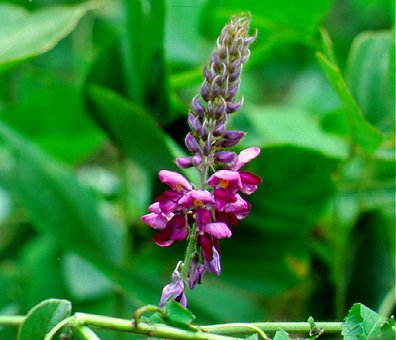 For a one-on-one consultation, visit the Plant Information Service at the Gateway Visitor Center or call the Plant Information Hotline at (847) 835-0972.