Orchids
in Vogue
February 11 – March 26, 2017
10 a.m. to 4 p.m.
Adults: members/nonmembers: $10/$12
Seniors 62+: members/nonmembers: $8/$10
*Children age 3–12: members/nonmembers: $8/$10
Buy your parking in advance for faster entry.
TripAdvisor.com:


"Orchids, OH MY!" "Luscious orchids!"
"The Orchid Show...is beyond words."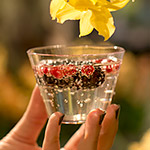 Spend Happy Hour with Orchids
Thursday, March 23 – Saturday, March 25 4 to 7 p.m.
Catch the Orchid Show before it closes, and unwind with beer, wine, and specialty cocktails at a cash bar during these special extended hours. Bring your questions on orchid care for free consultations with the Garden's orchid experts. Don't miss this chance to raise a glass to 10,000 brilliantly beautiful orchids in bloom.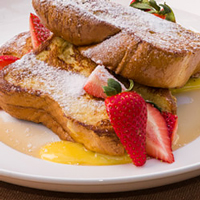 Treat yourself to weekend brunch with a view, plus the best flower show in town. Indulge at the lakeside Garden View Café, with offerings including fresh orange juice mimosa and thick-cut challah French toast with housemade whipped cream. Then unwind in a tropical oasis at the Orchid Show.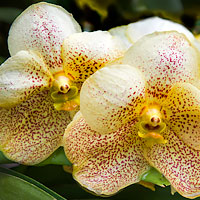 Save more than 30 percent on an orchid show special including parking and two tickets to the orchid show! This package includes parking for one car and admission to the Orchid Show for two people.
Package details: offer is available daily, only online, through March 26, $34 (limit of 2 people). Buy package now.
The Orchid Show
How did Selena Gomez highlight her up-do on the red carpet? What flowers did Jackie Kennedy choose for her wedding bouquet? Come see how orchids are tied to these pop culture icons and others at our Orchid Show, which also features the Garden's playful take on "horticouture"—"dresses" made of fresh orchids—along with 10,000 orchids in bloom.
About the Show
Special Orchid Events
Photography
It's the best. Eye candy. Ever.
Ready to buy an orchid for your home? The Garden Shop sells several varieties and mini-orchids, vendors sell at the Orchid Marketplace on weekends, and the post-show plant sale offers many of the plants displayed in the exhibition on sale at greatly reduced prices.
Post-Orchid Show Plant Sale
Orchid Marketplace
The Garden Shop
Visit the Orchid Society Website


Generously supported by