•
•
•
•
•
•
•
•
•
•
•
•
•
•
Support Us — Membership
Exclusive Travel Opportunity:
The Gardens of London Tour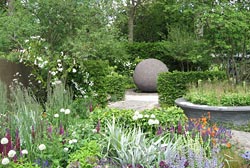 Featuring members-only one-day access to the Centennial RHS Chelsea Flower Show
May 16 to 24, 2014
$4,634 per person, double occupancy
$5,919 per person, single occupancy
Join Kris Jarantoski, the Garden's executive director and senior vice president; Collette Vacations; and the Royal Horticultural Society (RHS) on a nine-day journey to discover Britain's horticultural heritage.

"I can't think of another horticultural event that excites me as much as the Chelsea Flower Show. For those of us who truly love plants and garden design, it's one of the most incredible experiences of a lifetime."
—Kris Jarantoski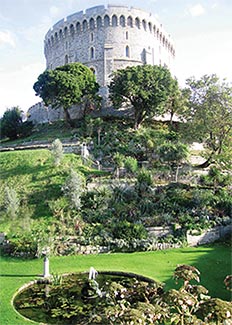 The price is based on double occupancy, and space is limited.

Included in the tour price:
Round-trip coach air transportation on American Airlines
Four-star accommodations at the Copthorne Tara Hotel
Round-trip coach transfers from the Garden to O'Hare Airport
Round-trip coach transfers from London Heathrow Airport to hotel
One-year Director's Circle membership ($250 tax-deductible gift to the Garden)
Seven breakfasts and three dinners
Royal Horticultural Society membership for one year
Early entry to the Royal Horticultural Society Chelsea Flower Show
Tours of London, Kew Gardens, Hampton Court Palace and Gardens, Windsor Castle, and RHS Garden Wisley
Baggage handling

For more information, call Frosch travel at (847) 948-5300.