President and Chief Executive Officer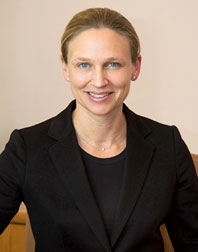 Sophia Shaw serves as president and CEO of the Chicago Botanic Garden, one of the leading living museums and plant conservation science centers of the world. The 385-acre Garden excels in delivering inspiring four-season horticulture annually to one million visitors, and offers an engaging calendar of public and educational programs to students of all ages. 
The Garden's jobs-training programs—in plant conservation, urban agriculture, and horticulture—have become models. The Garden's plant biology and conservation science programs produce critically important new information and create practical tools and solutions for managing plant populations and plant and soil communities. Together with Northwestern University, the Garden offers an M.S. and Ph.D. program in plant conservation biology. Shaw led the 2010–2020 "Keep Growing" strategic plan that guides the Garden's work today.
Shaw holds both a B.A. (Wellesley College) and an M.A. (University of Chicago) in art history and an M.B.A. in finance (Kellogg Graduate School of Management, Northwestern University). Prior to joining the Chicago Botanic Garden, she served at the Field Museum as vice president for exhibitions and education. Shaw also serves as chair of the Plant Conservation Alliance (PCA) Non-Federal Cooperator Committee and is immediate past president of the board of the Arts Club of Chicago. She is active in the Young Presidents Organization Chicago Chapter and is a member of the Commercial Club of Chicago, among other affiliations.