Wednesday, May 14, 2014
9 a.m. – 5:30 p.m.
Seminar Speakers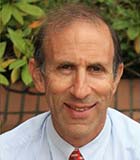 Impacts of the built environment on health
Andrew Dannenberg
M.D., M.P.H., is an affiliate professor at the University of Washington in Seattle with faculty appointments in the Department of Environmental and Occupational Health Sciences in the UW School of Public Health and in the Department of Urban Design and Planning in the UW College of Built Environments. He formerly served as team lead of the Healthy Community Design Initiative in the National Center for Environmental Health at the federal Centers for Disease Control and Prevention (CDC) in Atlanta. He is co-author with Howard Frumkin and Richard Jackson of Making Healthy Places: Designing and Building for Health, Well-being, and Sustainability, published by Island Press in 2011. He previously served as director of the public health training division at CDC, as faculty in the Injury Prevention Center at Johns Hopkins University School of Public Health, and as a cardiovascular epidemiologist at the National Institutes of Health.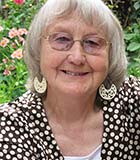 History of outdoor space in hospitals. Recent evaluative research on healing gardens. Precedents drawn upon by designers of healing gardens, including medical diagnoses.
Clare Cooper Marcus
Professor emerita, Departments of Architecture and Landscape Architecture at the University of California, and principal of Healing Landscapes, Berkley, California. She is internationally recognized for pioneering research on the psychological and sociological aspects of architecture and landscape design, particularly urban open space.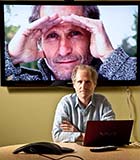 Technological nature: emphasizing a Nature Language and the built environment
Peter Kahn
Professor in the Department of Psychology and director of the Human Interaction With Nature and Technological Systems (HINTS) Lab. The HINTS Lab seeks to address from a psychological stance two world trends that are powerfully reshaping human existence: the degradation if not destruction of large parts of the natural world, and unprecedented technological development, both in terms of its computational sophistication and pervasiveness. He received his Ph.D. from the University of California, Berkeley, in 1988. His publications have appeared in such journals as Child Development, Developmental Psychology, Human-Computer Interaction, and Journal of Systems Software, as well as in such proceedings as CHI, HRI, and Ubicomp.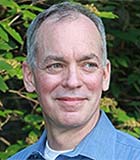 Attention Restoration
William Sullivan
Ph.D., professor, Department of Landscape Architecture, University of Illinois at Urbana-Champaign, president of the Council of Environmental Deans and Directors. Dr. Sullivan focuses on issues related to environmental sustainability and the role of public institutions in creating a sustainable world.
The Benefits of Restorative Gardens and Healing
Jack Carman
FASLA, RLA, president of Design for Generations, Medford, New Jersey. Carman specializes in the design of therapeutic exterior environments for senior communities and healthcare facilities. He is editor and contributor of the book, Re-creating Neighborhoods for Successful Aging.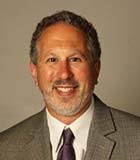 Mark Epstein
ASLA, principal, Hafs Epstein Landscape Architecture, Seattle, Washington. He is a national leader for the creation of therapeutic/healing gardens, and has extensive experience restoring natural environments in the Puget Sound region. Epstein has served as co-chair of the Therapeutic Garden Design Professional Practice Network for the American Society of Landscape Architects.
Program concludes with a Panel Q & A session.
This seminar program is registered for six hours of professional development credit.