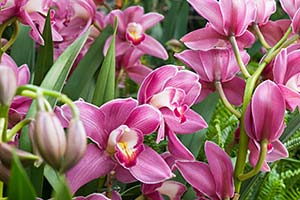 The Orchid Show Preview Evening
Friday, February 13, 2015
5:30 – 7:30 p.m.
Regenstein Center
Celebrate the opening night of the Orchid Show! Enjoy cocktails, hors d'oeuvres, and rhythms from the Chris Forte Jazz Ensemble.
And the flowers? More than 10,000 orchids, all blooming at once. Be among the first to view the show.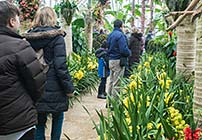 Behind–the-Scenes Tours of the Orchid Show
Tuesday, February 17, 2015
10:30 – 11:30 a.m or 1 – 2 p.m.
$8; reservations limited
Call (847) 835-6925
Learn about the Orchid Show's origins, programming, plant selection, and maintenance with Stephanie Lindemann, manager horticultural events and Tom Weaver, horticulturist
President's Circle Hawaiian Adventure
Thursday, February 26 – Thursday, March 5, 2015
Sold Out
Antiques, Garden & Design Show Preview Party
Thursday, April 16, 2015
Savor sumptuous fare in the beautiful setting while celebrating spring, stylish living, and exquisite gardens.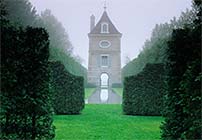 Benjamin F. Lenhardt, Jr. Lecture: Why Are Gardens Important?
Thursday, May 21, 2015
Ben Lenhardt, chairman of the Garden Conservancy and a Chicago Botanic Garden Board member, shares slides and the history of beautiful gardens from around the world.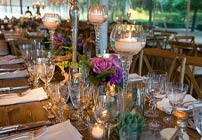 Summer Dinner Dance
Friday, June 19, 2015
It's the summer season's most beautiful party! This black-tie soiree begins with cocktails, followed by dinner and dancing.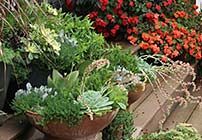 Gardens of Distinction
Wednesday & Thursday, July 22 & 23, 2015
Take an overnight trip to Madison, Wisconsin, for the President's Circle signature garden tour event.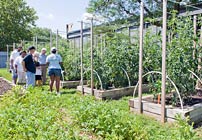 Urban Agriculture Tour
Wednesday, July 29, 2015
Learn how the Chicago Botanic Garden's Windy City Harvest urban gardens function as community training and education centers.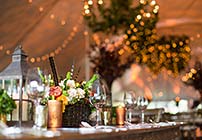 Harvest Ball
Saturday, September 19, 2015
The Guild of the Chicago Botanic Garden hosts a fun and elegant party on the early fall grounds of the Garden.
Chicago City Parks: Art and Architecture Tour with Julia Bachrach
Tuesday, September 29, 2015
This exciting tour includes an underground exploration of Buckingham Fountain; lunch is included.
Thursday, October 1, 2015
State of the Garden Address with Sophia Shaw
The 2015 State of the Garden address includes remarks about the Chicago Horticultural Society's 125th anniversary by author Cathy Maloney.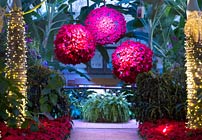 All Aboard! Gala Dinner
Thursday, December 3, 2015
The Woman's Board of the Chicago Horticultural Society presents its tenth annual Wonderland Express gala.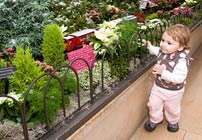 Wonderland Express Family Holiday Celebration
Saturday, December 5, 2015
Enjoy breakfast, a visit with Santa, candy-cane making, and early entry to the exhibit.