President's Circle members are invited to a full calendar of exclusive and unique events, travel opportunities, and special programs.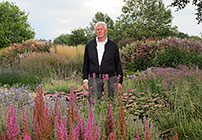 An Afternoon with Piet Oudolf
Thursday, September 1, 2016
2 p.m.
Piet Oudolf, an award-winning garden designer, plant breeder, and author, uses drifts of perennials and grasses to create distinctive gardens such as Millennium Park's Lurie Garden and the High Line in New York. A presentation on Hummelo, his home and garden in the Netherlands, will be followed by refreshments and a book signing.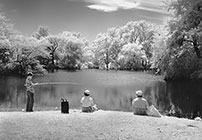 Tour of Washington and Jackson Parks
Tuesday, September 13, 2016
8:30 a.m. - 5 p.m.
Depart from and return to the Visitor Center, Chicago Botanic Garden
City pickup location: Chicago History Museum 9:30 a.m.
Chicago park historian Julia Bachrach will share how landscape architect Frederick Law Olmsted, Sr., created Washington and Jackson Parks. She will highlight historical phases of development, including the site's transformation into the fairgrounds for the World's Columbian Exposition of 1893. President's Circle members will get a sneak preview of the multimillion-dollar restoration of Olmsted's landscape. Also included is a tour of the South Shore Cultural Center and lunch.
Regenstein Learning Campus Ribbon Cutting
Thursday, September 8, 2016
10 a.m.
Celebrate the opening of the Regenstein Learning Campus with a ribbon-cutting ceremony and more. The complimentary event begins at 10 a.m. Please R.S.V.P. here, or call (847) 835-6833.