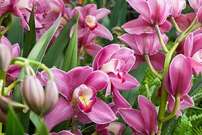 Cocktails and Orchids
Friday, February 19, 2016
6:30 – 8:30 p.m.
Enjoy cocktails and hors d'oeuvres and celebrate the season with 10,000 brilliantly beautiful orchids.
Rick Darke: Re-imagining the Accidental Landscape
Special Engagement
Thursday, February 18, 2016
7 – 9 p.m.
The landscape ethicist, designer, author, and photographer explains how a conservation-based approach can restore "accidental" landscapes that have been impacted by human culture.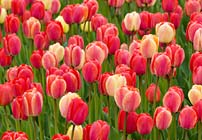 Mother's Day Brunch
Sunday, May 8, 2016
Seatings at 9 a.m., 11 a.m., 1 p.m.
President's Circle members are invited to enjoy early online registration privileges for Mother's Day Brunch.