President's Circle members are invited to a full calendar of exclusive and unique events, travel opportunities, and special programs.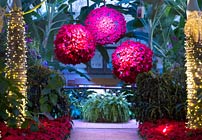 All Aboard!
Friday, December 2
Look for your invitation to the annual gala dinner of the Woman's Board of the Chicago Horticultural Society. The festive Wonderland Express sets the stage for a "European Holiday Soirée," this year's All Aboard! theme. Proceeds from this event ensure that the Garden continues to protect biodiversity, connect people with plants, and moves forward with thriving research and programs that cultivate the power of plants to sustain and enrich life.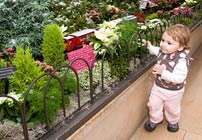 President's Circle Wonderland Express Event
Wednesday, December 14
Celebrate the season with an exclusive, complimentary visit to Wonderland Express, plus cookies, hot chocolate, and music. Registration will open in mid-October.