President's Circle members are invited to a full calendar of exclusive and unique events, travel opportunities, and special programs.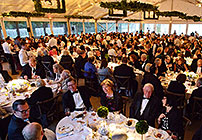 Summer Dinner Dance
Saturday, June 18, 2016
7 p.m.
It's the season's most beautiful party! The black-tie soiree takes place on the stunning grounds of the Chicago Botanic Garden, where guests will enjoy an exquisite evening of cocktails, dinner, music, and dancing.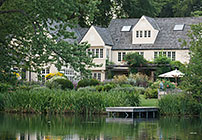 Gardens of Distinction
Sunday, July 10, 2016
4 – 6 p.m.
Concealed by plantings, this modern, boomerang-shaped house is elevated above the ground plane, allowing a secret garden to nestle within its curves. The garden's designer, Maria Smithburg of Artemisia Landscape Design, will lead the tour.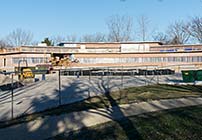 Regenstein Learning Campus Tour
Wednesday, July 27, 2016
4 – 6 p.m.
Get a sneak peak at the design and sustainability features of the new Regenstein Learning Campus. Kris Jarantoski, the Garden's executive vice president and director, and Charlie Stetson of Booth Hansen will lead the tour of the new home of the Joseph Regenstein, Jr. School of the Chicago Botanic Garden.