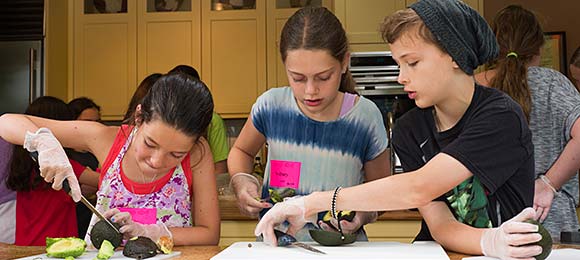 Entering Grades 2 – 4
Ages 7, 8, or 9
It is a whole new adventure at Camp CBG in our two-week, full-day Rovers camp for kids entering grades 2 to 4!  Campers will explore all the Garden has to offer, make new friends, and jump into a fun-filled, outdoor, and educational camp program.   
Create & Grow
Does your child enjoy the arts? Campers will explore the Garden with art, music, cooking, yoga, and planting activities that encourage creative multimedia expression. Spend two weeks of your summer being inspired by the Garden.
Science Explorer
Explorers will investigate plant, animal, and human adaptations, while utilizing the scientific process.  Ecology plus botany, physics, and chemistry, equals a whole lot of fun in this exciting two-week camp.