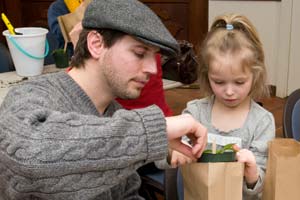 Saturday, January 23, 2016
Sunday, January 31, 2016
9:30 – 11 a.m. or 1 – 2:30 p.m.
Uncover the story of chilies and chocolates—products that come from South American plants! Examine parts of the cacao tree, learn how bitter beans make delicious desserts, and mix up several different kinds of historic chocolate drinks, even an ancient Aztec version. Take home a chocolate mint and a chocolate pepper plant to concoct your own creations.