Prairies and Plains: The Reference Literature of a Region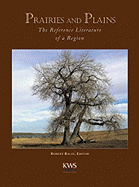 Author:
Robert Balay (editor)
Publisher:
KWS Publishers
decorated boards, 422 pp., $125.00
This reference to the regional literature of the prairies and plains of the West covers the area extending from the Rocky Mountains eastward as far as Missouri and north to south, from Canada to the Rio Grande in Mexico. The literature mentioned includes books, periodicals, and internet sites. The guide is organized into sections, consisting of the following topics: general works, humanities, social sciences, history, science and technology, health and medicine, agriculture, and military science and war. The goal of the publication is to provide sources for students, graduate student researchers, scholars, and librarians seeking information about the territory. Each listed entry includes identification data and a summary of the work. Having grown up in Kansas, editor Robert Balay has a fondness for the land and knowledge that is reflected in the work.
— Marilyn K. Alaimo, garden writer and volunteer, Chicago Botanic Garden