The Plant Doctor: A Practical Guide to Having a Healthy Garden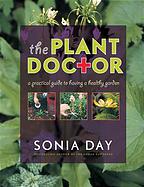 Publisher:
Key Porter Books
paper, 168 pp., $26.95
A popular columnist, Canadian garden writer Sonia Day provides practical advice on gardening in this highly informative handbook. Whether a novice or experienced gardener, the reader will gain a wealth of useful knowledge from the text. The author covers such topics as accessing environmental conditions and soils, plant selection, and general culture. Of particular value are her gardening tips, which range from pinching back new plantings and different techniques, to deadheading, to selecting the proper means of pest and weed control. Although high marks go to the book's content, it is unfortunate that some of the graphic design (text printed on red and green) makes it difficult to read.
— Marilyn K. Alaimo, garden writer and volunteer, Chicago Botanic Garden