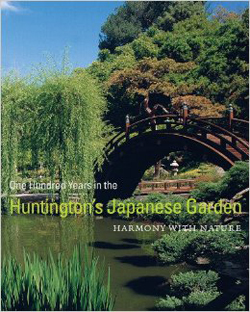 Publisher:
Huntington Library, Art Collections, and Botanical Gardens
Cloth, 208 pp., $45.00.

The Huntington's Japanese Garden in California is the pride of those responsible for its creation, care, and guardianship. The editor of the work has gathered together notes on its origins, history, and the culture that led to its creation, which includes the Japanese American community that continues to support it. The text covers the development of Japanese garden styles around the world and at this California site. First completed 100 years ago, the Huntington's Japanese Garden continues to celebrate its "harmony with nature." - Marilyn K. Alaimo, garden writer and volunteer, Chicago Botanic Garden.