The Oak Behind the House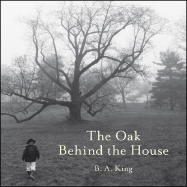 Publisher:
Quantuck Lane Press
cloth, 96 pp., $30.00
In this photographic study of an elderly oak tree, photographer and author B.A. King records the impact that a remnant of an ancient forest had on his family and friends. Mourning its eventual loss in this memorial, he examines the role of the tree in text and photographs taken over the years, expressing appreciation for this reassuring element of nature. The tree filled a special place in family life, serving as a place to play, to gather, and to meditate, and King ably tells of its importance and its poignant loss.
— Marilyn K. Alaimo, garden writer and volunteer, Chicago Botanic Garden