My Natural History: The Evolution of a Gardener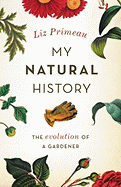 Publisher:
Greystone Books
cloth, 206 pp., $27.00
In her memoir, garden writer and former editor of Canadian Gardening magazine Liz Primeau (born in 1932) describes her life growing up in Winnipeg, where she learned to love gardening and enjoy nature on the nearby prairie. Her idyllic family life ended with the early death of her father, causing her to move far away to a rural setting where an uncle, another gardening mentor, taught her the rudiments of growing vegetables and flowers during a poignant period. This urge to garden followed her throughout the rest of her life, one that had its emotional highs and lows. The author's hobby turned into a profession, as she became a prominent journalist, television celebrity, and lecturer. Her narrative contains descriptions of contemporary and historic gardens that she has visited in Canada and elsewhere. Primeau shares her joy of gardening in an appealing literary style that certainly captures the reader's attention.
— Marilyn K. Alaimo, garden writer and volunteer, Chicago Botanic Garden