Mrs. Delany & Her Circle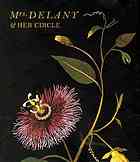 Author:
Mark Laird and Alicia Weisberg-Roberts (editors)
Publisher:
Yale University Press
cloth, 283 pp., $75.00
Arguably the most accomplished British woman in the eighteenth century, Mary Granville Pendarves Delany (1700–1788) was expert in a broad range of decorative crafts, versed in botany and natural history, a published author, and the inventor of the botanical collage. She first applied her artistic skills to creating this art form that she called "paper mosaicks" when she was 73, producing nearly 1,000 floral portraits during the following decade. This biography, the work of British and American scholars, explores the "variety of spheres" of her interests, including her extensive connections with the court of George III and Queen Charlotte.
— Marilyn K. Alaimo, garden writer and volunteer, Chicago Botanic Garden