Louis Benech, Douze Jardins en France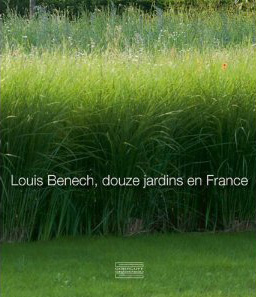 Publisher:
Gourcuff Gradenigo
paper, 221 pp., $49.00
Louis Benech is one of the world's leading landscape architects. He may be best known for being part of a group that revitalized the Jardin des Tuileries, one of the Grands Projets of French President François Mitterrand. This work is an intimate guide to 12 fantastic gardens, not the usual suspects thankfully. The photographs by Eric Sander and the book's format make it seem like you can literally walk into the images for a petit promenade. Some of the featured gardens, such as Square Nicolas Forestier in Paris, reveal Benech's love of trees (in an interview published in the May, 2011 issue of Architectural Digest Benech admitted to kissing trees as a youngster). Of the dozen gardens, only one is in Provence (Benech grew up in Provence and his earliest gardening experiences immersed him, literally, in poppy-filled spaces) — Mas Sainte-Anne in Saint-Tropez. Three of the 12 gardens are in Normandy, the most special and stunning perhaps being the spacious gardens at the eclectic Château d'Ô in Orne. Altogether, this book is an excellent introduction to gardens of Louis Benech, giving you a sense of his use of space, color, trees, and other plants in dramatic fashion.
— Edward J. Valauskas, Curator of Rare Books, Lenhardt Library, Chicago Botanic Garden