The Gardens of Madeira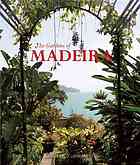 Publisher:
Frances Lincoln
cloth, 176 pp., $45.00
Appearing on a Genoese map as early as 1351, the island of Madeira, off the northwest coast of Africa, later became a favorite international port of call for explorers seeking new routes to the East and to the Americas. A resident of Portugal and a professional landscape architect, Gerald Luckhurst recalls the early history of this Portuguese colony and the gardens that eventually developed into colorful landscapes with luxuriant plantings, attracting visitors from around the world. Luckhurst is particularly well versed in its horticulture and design, the latter a combination of Portuguese and British styles. Lavishly illustrated with gorgeous photographs of 29 garden settings plus other views of the island, the text concludes with a list of places to visit and a bibliography for those who wish to delve further into the legendary beauty of this romantic island.
— Marilyn K. Alaimo, garden writer and volunteer, Chicago Botanic Garden