The Gardens of English Heritage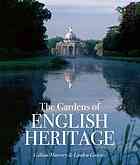 Author:
Gillian Mawrey and Linden Groves
Publisher:
Frances Lincoln
cloth, 216 pp., $45.00
Whether traveling by armchair or touring the English countryside, readers will find these descriptions of famous historic sites most informative. Authors Gillian Mawrey and Linden Groves explain the role of the British government in the restoration and care of these places. Illustrated with photographs, design plans, and engravings, 24 well-known historic sites are reviewed in depth, include Kenilworth Castle, Chiswick House, and Battle Abbey, to name a few. There are also brief descriptions of 17 additional properties that the authors suggest are worth a visit. Mawrey and Groves provide valuable tips for travelers, such as how to get reliable information on the opening times for properties, biographies about lesser-known landscape designers, and garden notes.
— Marilyn K. Alaimo, garden writer and volunteer, Chicago Botanic Garden