The Garden Visitor's Companion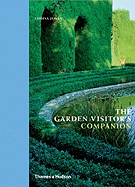 Publisher:
Thames & Hudson
cloth, 256 pp., $29.95
Garden appreciation, the theme of this work by Louisa Jones, focuses primarily on aesthetic considerations of landscapes. Dividing the subject by garden styles, the author presents questions for each type of garden to help visitors analyze a site. Following each question, there are comments by the author. Beautifully illustrated with photographs of gardens from around the globe, with emphasis on European sites, the notes to the text include addresses of gardens and designers. The text also contains a listing of favorite gardens of some well-known designers, garden owners, and writers. Unfortunately, the listing of gardens in the United States is limited primarily to sites along the coasts. The author, a resident of France for several decades, discusses the importance of garden openings for local economies. The narrative concludes with comments from visitors and recommendations for both visitors and garden owners.
— Marilyn K. Alaimo, garden writer and volunteer, Chicago Botanic Garden