Garden's Quintessence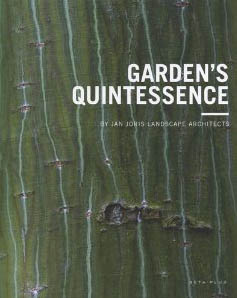 Author:
Jan Joris TuinArchitectuur (Landscape Architects)
decorated boards, 216 pp., $125.00
In this monograph on achieving the garden of a client's dreams, members of the group Jan Joris TuinArchitectuur (www.janjoris.com) — a European garden design firm — discuss the methods in achieving their goals. Their mantra on garden design: search for the uniqueness of the client and his particular context and get the best out of his personal taste. This book explodes with colorful photographs by Jo Pauwels through the four seasons. The designs are notable for their organization, their pleasing classic style, and plantings, which carry out each season's theme. Text by Marc Goossens enhances the impact of the images in this large volume.
— Marilyn K. Alaimo, garden writer and volunteer, Chicago Botanic Garden