The Fundamentals of Landscape Architecture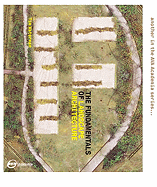 Publisher:
AVA Publishing SA
paper, 200 pp., $34.95
Written for students of landscape architecture, this primer by landscape architect Tim Waterman covers the basics as well as the diversity of careers in this field. Beginning the topic with site analysis, the text then identifies the various factors considered when putting together a plan, following different phases of design from concept to realization. An exceptional chapter on the different methods of plan presentation shows some of the skills needed for winning project approval. The author provides a case study to serve as an example of the effort and time involved in a major project. The supplementary materials — glossary, directory of resources, and bibliography — contain useful information for aspiring landscape architects. In the introductory section, the narrative relates a British perspective of the history of land planning. Readers may find the author's comments on religion and politics inappropriate for a textbook of this variety. Although some of the graphics in this book are well done, overall the graphic design of this work is disappointing, especially the confusing cover.
— Marilyn K. Alaimo, garden writer and volunteer, Chicago Botanic Garden