Fundamental Soil Science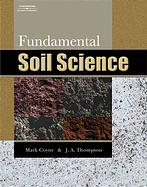 Author:
Mark S. Coyne and James A. Thompson
Publisher:
Thomson/Delmar Learning
Decorated boards, 403 p., $95.95
Agronomists Mark Coyne and James Thompson introduce the basic concepts of soil science in this college-level textbook. The book explores the use of soil science, with sections devoted to soil's physical, chemical, biological, and biochemical properties, and discussions of its management and integration with other resources. Nicely organized for a semester course in soil science, the text clearly states its goals for each chapter and provides students with questions in order to gauge their understanding. There are excellent reference materials at the end of each chapter and in the appendix.
— Marilyn K. Alaimo, garden writer and volunteer, Chicago Botanic Garden