Foliage: Astonishing Color and Texture Beyond Flowers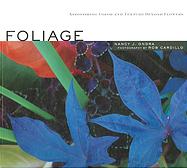 Publisher:
Storey Publishing
Paper, 304 pp., $24.95
For long season color and interest, impossible with ephemeral flowers, garden writer Nancy Ondra urges readers to consider the wide range of plants noted for their stunning foliage. The sensitive photography of Rob Cardillo captures the shape, size, texture, and color of such plant life in this celebration of exceptional plants for the garden. The author's guide to selecting attractive plants for exciting combinations first considers a leaf's shape, size, textural quality, scent, and taste, before a review of the rainbow of colors available and general culture tips. The text includes individual profiles and portraits of desirable plants that will expand the color palette through foliage. This book is highly recommended for all gardeners.
— Marilyn K. Alaimo, garden writer and volunteer, Chicago Botanic Garden