Flowering Plants: A Pictorial Guide to the World's Flora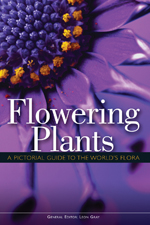 Author:
Leon Gray (general editor)
Paper, 288 pp., $24.95
— Marilyn K. Alaimo, garden writer and volunteer, Chicago Botanic Garden
In this beautifully illustrated, handy-sized volume, more than 100 of the major plant families are described and positioned around the world. The individual descriptions focus on family characteristics, key features, and economic uses. Carefully wrought color illustrations by botanical artists assist greatly in identification. In the appendix, the reader will find a glossary, index, and the latest classification of 413 families as recognized by the Angiosperm Phylogeny Group.