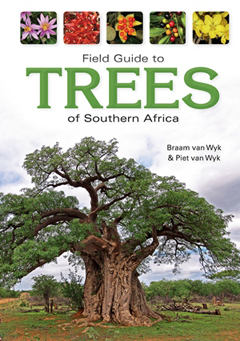 Publisher:
Struik Nature (Random House Struik)
Second edition, fully revised.
Paper, 732 pp., $33.00.

Identifying the trees of South Africa is a formidable challenge. The authors, recognized authorities on the subject, provide clues in the form of a classification system of identification, beginning with the biomes and vegetation types and then tree size, shape, and foliage. These details are followed by keys to the groups and family systems. Each description is accompanied by a clear photograph along with a distribution map, showing the region where it regularly grows. As the authors note, "Apart from the book itself, the most useful identification equipment is a pair of sharp eyes, along with a retentive mind, and a small field notebook and pencil." — Marilyn K. Alaimo, garden writer and volunteer, Chicago Botanic Garden.