The Du Ponts: Houses and Gardens in the Brandywine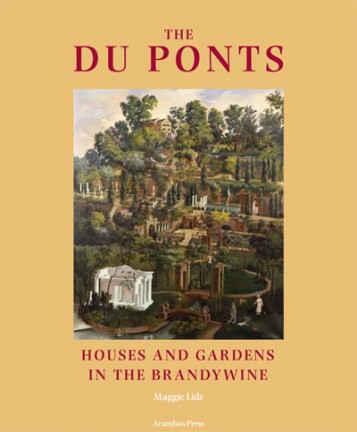 Publisher:
Acanthus Press
cloth, 227 pp., $65.00
An American dynasty since 1800, the Du Ponts settled in the Brandywine Valley of Delaware, establishing a gunpowder mill in a remote rural area near Wilmington. As their business interests grew, so did the family. To accommodate the increasing numbers of descendants of its founder, Eleuthère Irénée Du Pont, the firm initially built company-owned homes in the region for these offspring, starting a pattern of settlement for future generations. This history, written by local historian Maggie Lidz, contains a record of notable homes and their gardens, including estates built during the Country Place Era (1890–1942). It is a remarkable record of a family over the intervening years with special focus on the first half of the twentieth century. Photographs and design plans in this attractive volume highlight the changing styles of their gardens. Because of strong interests in horticulture, prominent landscape architects were engaged in the design of their properties, thus leaving significant documentation for the period.
— Marilyn K. Alaimo, garden writer and volunteer, Chicago Botanic Garden