Digital Drawing for Landscape Architecture: Contemporary Techniques and Tools for Digital Representation in Site Design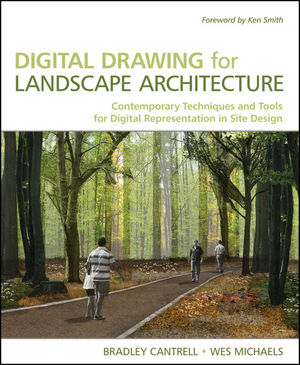 Author:
Bradley Cantrell and Wes Michaels
Paper, 308 pp., $75.00
Assuming that readers are familiar with basic concepts of representation and computing, this book presents examples, explains techniques to achieve drawing goals, and provides designers with directions on how to use digital media. The text is organized into five sections — concepts, base imagery, design diagrams, plan/section renderings, and perspectives. It is recommended as a standard manual for students entering the field of design and as a reference for those in practice.
— Marilyn K. Alaimo, garden writer and volunteer, Chicago Botanic Garden