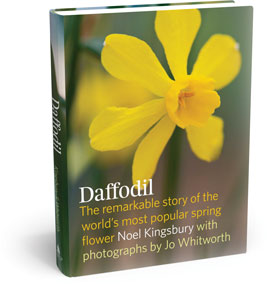 Cloth, 220 pp., $27.50.

Daffodils are faithful flowers in the temperate zone; they appear yearly, welcoming each spring season. As British author Noel Kingsbury notes, "they are the true perennials." A recognized authority on the selection and management of ornamental perennials, Kingsbury relates the role of daffodils in legend and history. He emphasizes their great diversity and the divisions within these different forms. Prior to World War II, Cornwall in Britain was a center of breeding of daffodils; he recalls this daffodil heritage and their breeders. In closing, the author provides a list of desirable plants. Photographer Jo Whiteworth captures the glory of daffodils in individual portraits of plants, blended together in fields, hedges, and borders.
- Marilyn K. Alaimo, garden writer and volunteer, Chicago Botanic Garden.