The Colors of Nature: Subtropical Gardens by Raymond Jungles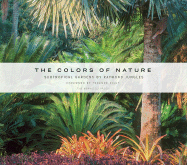 Publisher:
Monacelli Press
cloth, 224 pp., $50.00
This monograph about the work of the landscape architecture firm of Raymond Jungles, Inc. features garden designs largely created for residences in Florida. Jungles, principal of this organization established in 1983, describes his horticultural philosophy in this way: "Our gardens promote the use of native plants, creation of habitat, and conservation of the Earth's valuable resources." Greatly influenced by his mentor, Brazilian landscape architect Roberto Burle Marx who had a great love for native plants, Jungles employs in his designs a diversity of tropical perennials in broad swaths with occasional specimen plants to add drama. On residential properties of limited size, he uses various methods to create the feeling of greater space: winding driveways, serpentine pathways, entrance sequences that emphasize breadth and height, and broad pools that reflect the tropical sky. Most notably, interior and exterior living spaces flow together seamlessly, creating contemporary outdoor entertainment areas of great originality and beauty. The narrative — accompanied by gorgeous photographs of 24 sites — contains informative reviews of various projects. The author discusses the individual needs of each project and the methods used to achieve specific horticultural and design goals. High marks go to the author for his practical advice in a straightforward literary style.
— Marilyn K. Alaimo, garden writer and volunteer, Chicago Botanic Garden