Chocolate: A Healthy Passion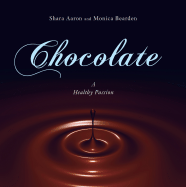 Author:
Shara Aaron and Monica Bearden
Publisher:
Prometheus Books
cloth, 213 pp., $19.95
Reporting on the world's "chocolate love affair," nutritionists Shara Aaron and Monica Bearden share their expert knowledge on this mouth-watering treat, favored by so many. They discuss its origins, history, the diversity of types of cacao beans and flavors, manufacturing process, the nutritional value, and much, much more. They point out that chocolate contributes to good health, explaining its particular excellence as a food source. Wonderfully illustrated throughout, the text includes a collection of recipes for beauty and health, as well as favorites for the family kitchen.
— Marilyn K. Alaimo, garden writer and volunteer, Chicago Botanic Garden