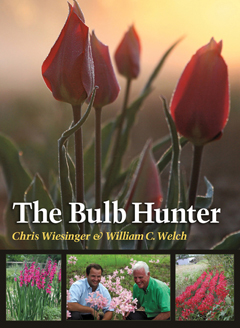 Publisher:
Texas A&M University Press
Paper, 278 pp., $29.95.

Chris Wiesinger relates his life-long fascination with bulbs of all kinds, beginning with the red first tulip that appeared outside his family home. As his interests grew over the years, he began to seek out hardy specimens in old Southern gardens and vacant fields. This led to his establishment of the Southern Bulb Company in Tyler, Texas, where he grows his collection of rare bulbs. He shares his knowledge of different species with fellow gardeners in friendly prose. Educator and horticulturist William Welch offers some practical tips on naturalizing bulbs. Clear photographs provide the reader with excellent portraits of some of these rare specimens. - Marilyn K. Alaimo, garden writer and volunteer, Chicago Botanic Garden.