Australian Plants as Aboriginal Tools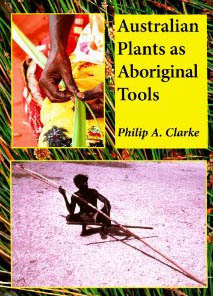 Publisher:
Rosenberg Publishing
cloth, 374 pp., $49.95
The subject of this book by Philip Clarke, a noted authority on the native peoples of Australia, is the relationship between the Aborigines and the native flora. He brings readers' attention to those specific plants that helped to shape their culture. He examines the many plants used to create tools and objects for trade across the continent. Over a period of time, the first people began to employ other materials and more sophisticated methods to fashion artifacts that gave them a cultural identity and way of life. Examples of tropical plants, dyes, varnishes, weavings, etc., are captured in full-color photographs throughout the book. This is a fascinating book for those interested in the interactions of plants and humans over time and space.
— Marilyn K. Alaimo, garden writer and volunteer, Chicago Botanic Garden