The Art of the Japanese Garden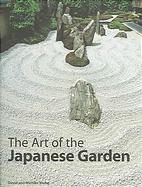 Author:
David E. Young and Michiko Young
Publisher:
Tuttle Publishing
hardcover, 176 p., $40.00
Asian gardens, and particularly those of Japan, have long fascinated foreign travelers. So different from traditional gardens in the West, Japanese gardens are noted for their asymmetrical and representational form; their meticulous grooming, and their superb artistry. Westerners have long been curious about the character and meaning of these Japanese gardens. Uniquely suited to delve into the background of this landscape style, anthropologist and educator David Young and his wife, Michiko, who was raised in Japan, have co-authored an outstanding analysis of the art of the Japanese garden. The authors provide an historical overview of their development, then probe the basic elements and principles that make up this landscape style. The Youngs describe their evolution and relate the different categories in text illustrated by traditional period gardens as well as sites developed in contemporary times. The book is brilliantly illustrated with drawings and full-color photographs of notable landscapes.
— Marilyn K. Alaimo, garden writer and volunteer, Chicago Botanic Garden