Lecture Series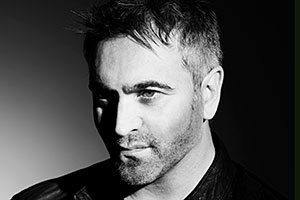 Lecture by Martyn Lawrence Bullard
Friday, April 15, 2016
11 a.m.
Lecture and book signing
Alsdorf Auditorium, Regenstein Center
Based in Los Angeles, Martyn Lawrence Bullard is a multi award-winning interior designer and is renowned for his broad range of styles and eclectic, yet sophisticated and always inviting interiors. His A-list clientele include Tommy Hilfiger, Cher, Aaron Sorkin, Ellen Pompeo, and many others. Bullard is consistently named one of the world's top designers and was awarded the highly prestigious Andrew Martin International Interior Designer of the Year. He also has a collection of indoor and outdoor fabrics, wallpaper, candles, and furniture available through Martyn Lawrence Bullard Design. His collaborations include collections with Ann Saks, Schumacher, Daum and Haviland. His first book, released by Rizzoli, Live, Love & Decorate, gives us a window into the glamorous world of MLB Design, featuring his dramatic spaces and exquisite eye for detail. Bullard's second book, Design and Decoration, will release prior to his appearance at the Antiques, Garden & Design Show on April 5.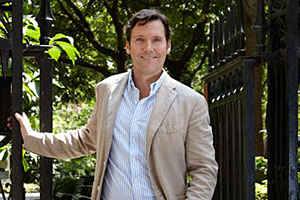 Lecture by Timothy Whealon
Friday, April 15, 2016
2 p.m.
Lecture and booksigning
Alsdorf Auditorium, Regenstein Center
Interior designer Timothy Whealon is beloved for his accessible style, his seamless blend of classic and modern influences, and his skillful use of artwork and antiques, all thanks to an extensive knowledge of fine and decorative arts as well as his training at Sotheby's. With a European's reverence for history, a New Yorker's need to stay on the cutting edge, and a midwesterner's sense of practicality, Whealon strives to create rooms that have a sense of harmony and comfort. In Pursuit of Beauty is the first book to showcase Whealon's interiors. Whether urban or rural, grand or intimate, each project exhibits classicism alongside comfort, careful attention to detail, and undeniable appeal.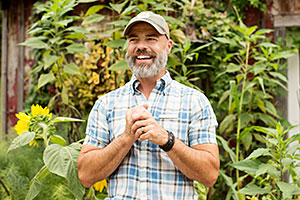 Saturday, April 16, 2016
11 a.m.
Alsdorf Auditorium

Blackberry Farm's farmstead educator Jeff Ross often says, "Good gardeners cook and good cooks garden." He understands the all-too-frequent disconnect between the planted fields and a talented kitchen, and seeks to erase that distance. Ross grew up among a family of gardeners in Knoxville—his mother and both grandmothers raised many flowers and vegetables, and his great-grandfather was a landscape architect in the 1930s and 40s. With an education in American history, more than two decades of professional experience with plants, and a profound passion for food, he has found Blackberry Farms a perfect place to combine his talents.